Inclined Conveyor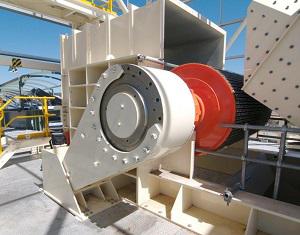 By providing the perfect components for operators' needs, we can ensure you won't be left in the dust.
Transporting abrasive media via conveyor throws up a unique set of challenges to components. Dust particles from rock or aggregates can cause corrosion in all parts of a conveyor, especially chains, as damage to the internals can cause elongation and subsequently, failure and downtime. Therefore preserving efficiency and minimizing abrasion are paramount concerns for our customers.
Tsubaki tackles these challenges by leaning on innovation. Evolved to fulfill a unique purpose, we offer a range of corrosion resistant, heavy duty conveyor chains that ensure the unique challenges of transported material are accounted for. Our conveyor chains are manufactured from the highest quality alloys, incorporating features such as internal lubricant, easy disassembly and a perfect sprocket connection for optimum power transmission to your needs.
Your conveyor can also benefit from Tsubaki's high torque capacity cam clutches and backstops, featuring superior durability against shock loads - ensuring backlash free reverse hold. All Tsubaki clutches and backstops are designed to facilitate safe shutdown and media containment to further improve safety. Addressing the wear, efficiency and safety concerns of operators means Tsubaki conveyor products should be your first choice for transporting rocks and minerals. Durability and adaptability is what our range stands for - bringing you the profitable combination of dependability, consistent efficiency and adaptability to your process environments.