Feeder Breaker
Tsubaki Feeder Breaker Chains (also known as Steel Bushed Chains) are specially designed and manufactured to provide excellent service in severe working conditions. Our chains are manufactured to close tolerances with the most modern equipment in the industry.
Features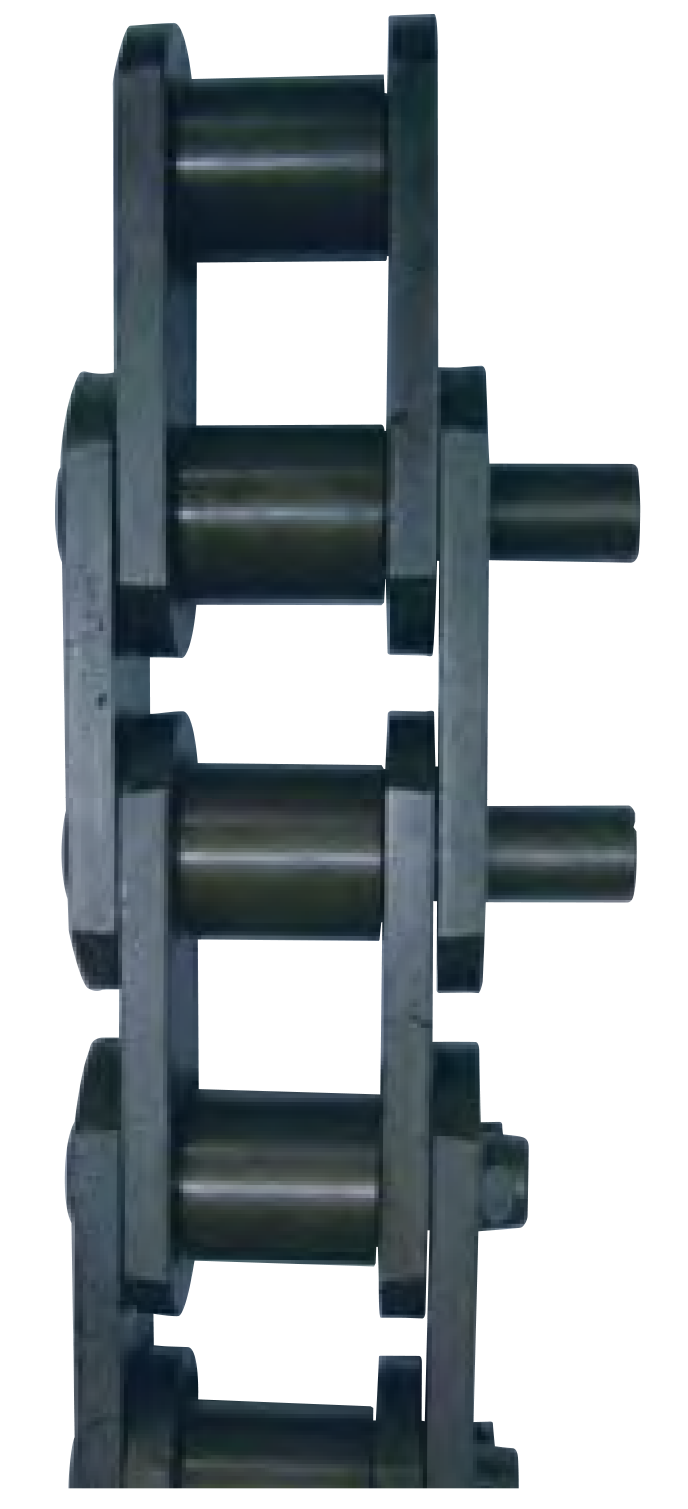 Feeder Breaker Chain Components & Features
Strong, Tough Pins
Pins are hardened to achieve superior strength and extend wear life.
Long-Lasting Bushes
Bushes are manufactured to rigid specifications for optimum wear resistance and strength. Select steels are precision machined to maintain consistently high link plate interference.
Fatigue-Resistant Link Plates
Link plates are through hardened to achieve ultra-high strength. This keeps the chain running failure-free, ensuring consistent service life.
Sealed Joint Chains
Tsubaki has developed a special triple sealing arrangement for the bearing areas of the chain.
For the conveyor mechanism, Tsubaki offers our proven Feeder Breaker (Steel Bushed) conveyor chain and flight bars for this application, or we can custom make a size suitable for most applications.
If your drive or conveyor chains are exposed to intermittent water, occasional wash-downs, outdoor conditions, or even chemicals and salt water, your chains and sprockets need to be surface treated to keep your equipment moving.