LaboStocker
Tsubaki's storage system "LaboStocker" achieves high-speed and high-accurate picking sample in drug discovery and development. And it is also suppled as an automated ultra-low-temperature storage system for biological samples and DNA.
LaboStocker is applicable to minus 150 degrees C environment.
Features
Compact and High-Density Storage
Applicable to Data Retrieval and Storage/Picking Order with Researcher's Terminal
Data Management of Samples, Remaining Amount and Picking Time
Customized Storage/Picking Capacity and Layout
Accurate Storage by Scanning Barcode and 2D Code
Applications
Laboratory in Pharmaceutical, Hospital and University
Layout & Components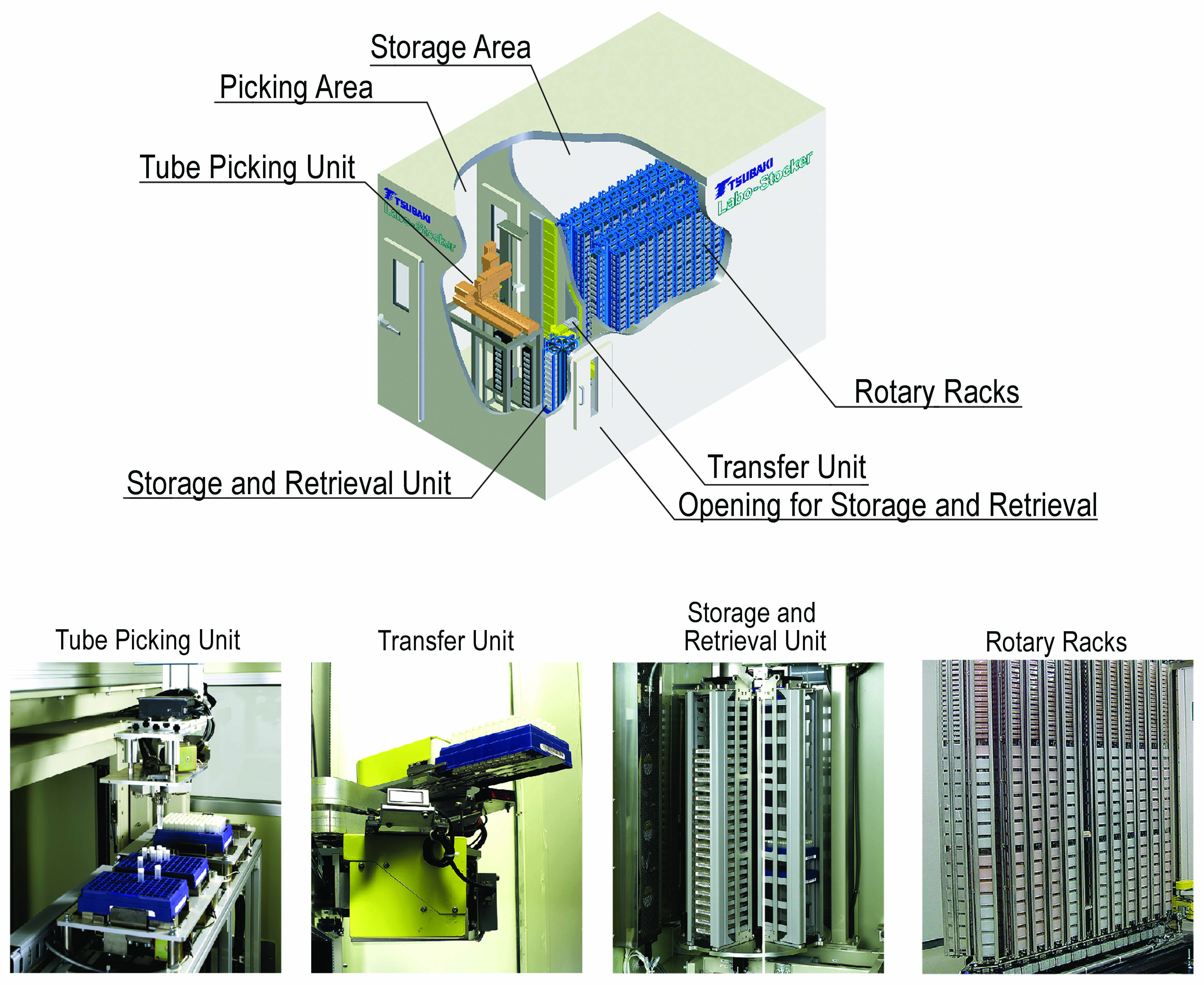 Notes
Please contact us for your query and request additional information. We will offer suitable layout based on your application.